A Step by Step guide to posting Giphy GIFs on Facebook
There are two simple ways to post GIFs from Giphy on Facebook. So, check it out:
OPTION 1 - VIA THE FACEBOOK SHARE BUTTON ON THE GIPHY SITE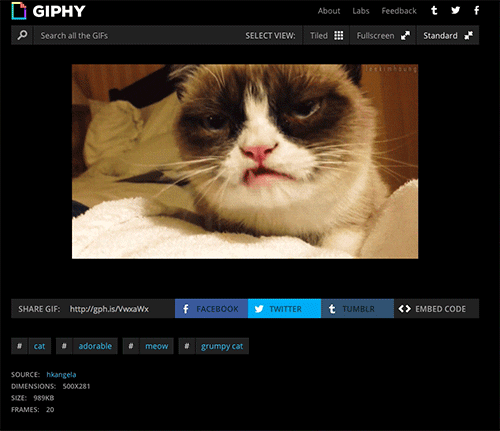 There you go. Just click the button and the Facebook share window will show up. Type in whatever funny/witty/clever/touching message you want: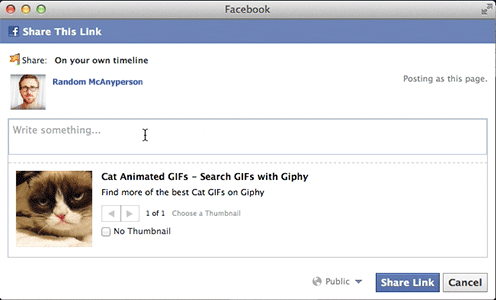 You can customize every text field in the Facebook share! There can be multiple layers of wit!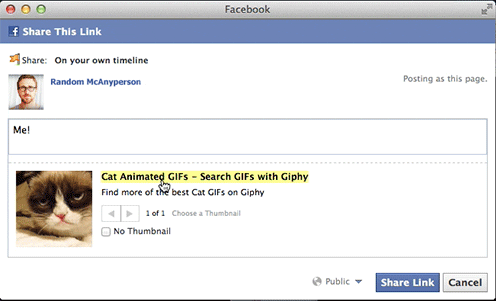 Then, just hit "Share Link" and then you've got a Facebook timeline full of GIF goodness: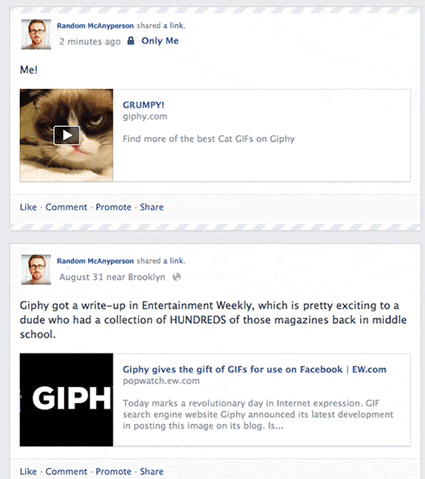 OPTION 2 - COPY AND PASTE THE GIPHY LINK IN A FACEBOOK POST
Copy and paste the Giphy web address into your Facebook. Bam! This GIF link magically shows up!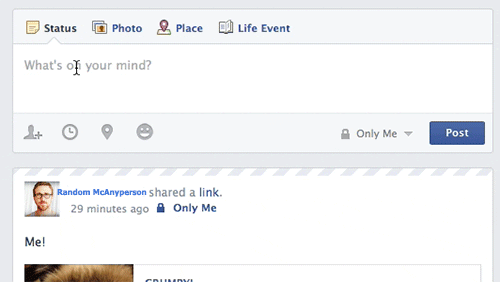 This option works great for posting GIFs in Facebook comments!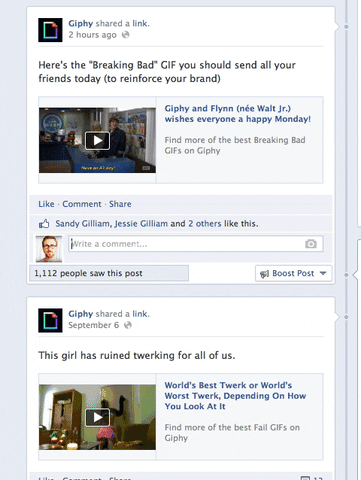 It's that easy! You're ready to post GIFs on Facebook! Why are you still here? Start posting how happy you are to all your friends!