Artist Spotlight: 

G

1ft3d
(above piece titled "Caduco", from a new series G1ft3d is working on)
When did you first start making GIFs? What was the first GIF you made?
My first gif was in 2004, it was a failed tutorial of a car in motion. I began creating animated gifs taking them seriously in December 2011, one day I woke up and said "I'm gonna make an artistic gif" it was a 4 frames gif with my short name "tavo".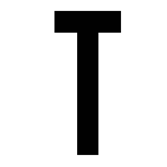 What kind of a process do you go through to create your art?
Great question, well I begin with the mental process (concept) wich involves creating an image with personality, an image that reflects how I see the world. I want that all my artwork have some sort of "soul" on it, that's the most important process for me, followed by the cultural and social impact it might have. I like to communicate, not just create "abstract things" or "beautiful" artwork, for me it has to speak to the viewer. Like Jodorowsky said "If art doesn't heal, it's not art". In that case I am some sort of art shaman.
And the last stage is the technical process, on which I use traditional art techniques that I learned convined with digital software to create my work. Using any of them is not an issue for me, because as I said, the most important thing is the idea. I also love sarcasm and analogies.
Why GIF art? What makes it more appealing than other mediums?
That's an amazing question. I create gif art because I love motion and movement, and gifs are a different approach to art than we are used to. I saw a lot of paintings and artworks in museums, or pictures that had movement in my mind so i thought why not make them move?
I used to have the idea that if it wasn't a drawing, painting, sculpture, etc., it wasn't art because I was surrounded by a lot of people that believe that art is "a thing" that you learn in an academy, teaching you theory from the dinosaurs age… I was missing a lot of great features that technology and digital art is giving us.
It was a very difficult decision for me to move from traditional to digital/computer arts. That's why I have a ".gif" tattoo on my right arm… making gifs changed my life. The way you can capture fragments of time and make them live forever it's surreal and beautiful, and for me is more difficult to make a gif than other type of traditional artwork, in film making or movies, for example, you have 2 hours to tell a story, here you have 5 frames!!! so it's a challenge, that's why I think is more appealing to me.
Who are a few of your favorite GIF artists/or artists in general?
Mathieu Degrotte, Emilio Gomariz, Phillip Stearns, Nicolas Sassoon, Francoise Gamma, Yoshi Sodeoka, Uno Moralez and many many many more.
What is your all-time favorite GIF?
The first one is from Mathieu Degrotte (below), when I saw that gif I wanted to create gif art, it inspired me. And the second is my "tavo" gif, that gif is where all begun, it's really crapy but i love it.
Check out G1ft3d's artist page on Giphy here.
Giphy will be releasing a special screensaver devoted to G1ft3d's GIF art in the next few days! Follow us and G1ft3d on Twitter to know when it's ready!